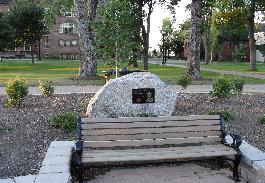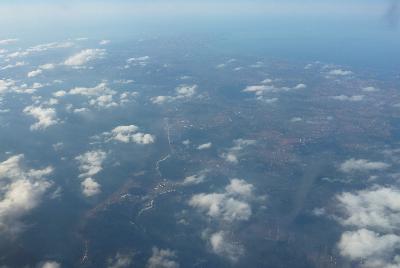 23rd International Conference on Implementation and Applications of Automata
Charlottetown, Prince Edward Island, Canada July 30-August 2, 2018


Tentative timetable
Parking
You may park in any of the General Parking Lots at no cost and without a permit from mid-April to mid-September. These lots are labeled as General Parking Lots A, lower B, D, and E on the UPEI Campus Map.
Demo session was canceled and we moved some presentations to fill the available spots. Please check the new presentation time and date, as it might have been changed.
The Conference will take place in KCI 104. The building is number 17 on the campus map.
Monday, July 30, 2018
| | | |
| --- | --- | --- |
| 8:00-8:40 | Registration | |
| 8:40-9:00 | Opening | |
| | Session Chair | Cezar Campeanu |
| 9:00-10:00 | Invited Talk: On the Design and Analysis of Algorithms for Chemical Reaction Networks | Anne Condon |
| 10:00-10:30 | Coffee Break | |
| | Session Chair | Chair Session 1: Martin Kutrib |
| 10:30-11:00 | Towards the Algorithmic Molecular Self-Assembly of Fractals by Cotranscriptional Folding | Yusei Masuda, Shinnosuke Seki and Yuki Ubukata |
| 11:00-11:30 | Solving Parity Games: Explicit vs Symbolic | Antonio DiStasio, Aniello Murano, and Moshe Vardi |
| 11:30-13:00 | Lunch | |
| | Session Chair | Chair Session 2: Markus Holzer |
| 13:30-14:00 | Parametrizing String Assembling Systems | Martin Kutrib and Matthias Wendlandt |
| 14:00-14:30 | A new hierarchy for automaton semigroups | Laurent Bartholdi, Thibault Godin, Ines Klimannand Matthieu Picantin |
| 14:30-15:00 | On Values for Factor Complexity | Birzhan Moldagaliyev, Ludwig Staigeri, and Frank Stephan |
| 15:00-15:30 | Coffee Break | |
| | Session Chair | Chair Session 3: Rogerio Reis |
| 15:30-16:00 | Semilinearity of Families of Languages | Oscar Ibarra and Ian McQuillan |
| 16:00-16:30 | The Bottom-Up Position Tree Automaton and its Compact Version | Samira Attou, Ludovic Mignot, and Ziadi Djelloul |
| 16:30-17:00 | Generalised Twinning Property | Stefan Gerdjikov |
| 17:00-17:30 | On Syntactic Complexity of Circular Semi-Flower Automata | Shubh Narayan Singh and Venkata Krishna Kanduru |
| 18:30 | Welcome Party | |