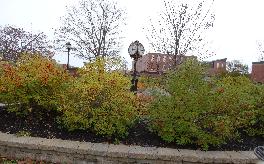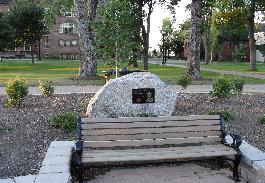 23rd International Conference on Implementation and Applications of Automata
Charlottetown, Prince Edward Island, Canada July 30-August 2, 2018


Submissions
Submissions must be written in LaTeX using the LNCS style and must not exceed 12 pages, bibliography included. If the authors believe that more details are essential to substantiate the main claims, they may include a clearly marked appendix that will be read at the discretion of the program committee. Simultaneous submissions of papers to journals or any other conference with published proceedings, or submitting previously published papers is not allowed. Only electronic submission of PDF documents is possible. The proceedings will be published in the Springer LNCS series volume 10977and will be available at the conference here. Authors should submit their contributions here.
Software Demos
CIAA 2018 will offer a tool session on Wednesday August 1st in the afternoon. This session will be the occasion to demonstrate tools on automata to the CIAA audience. If you are interested in presenting your tool in this session, please send an email to

with a brief description of the tools and a link to the tool's webpage before *** July 10 ***
Special issue
Selected papers from the conference will be invited for consideration in an extended version and will appear in a special issue of International Journal of Foundations of Computer Science (IJFCS). Files must be submitted using the easychair system.
---
---
Last modified: Thursday August 13, 2020 at 06:24 am AST
CIAA 2018